Tuscany, located in central Italy, is a region that boasts a rich history, picturesque landscapes, and a vibrant cultural scene. From the rolling hills covered with olive groves and vineyards to the stunning art and architecture of its cities, Tuscany has something to offer for everyone. One of the best ways to experience the beauty of Tuscany is by staying in a villa for a night or two.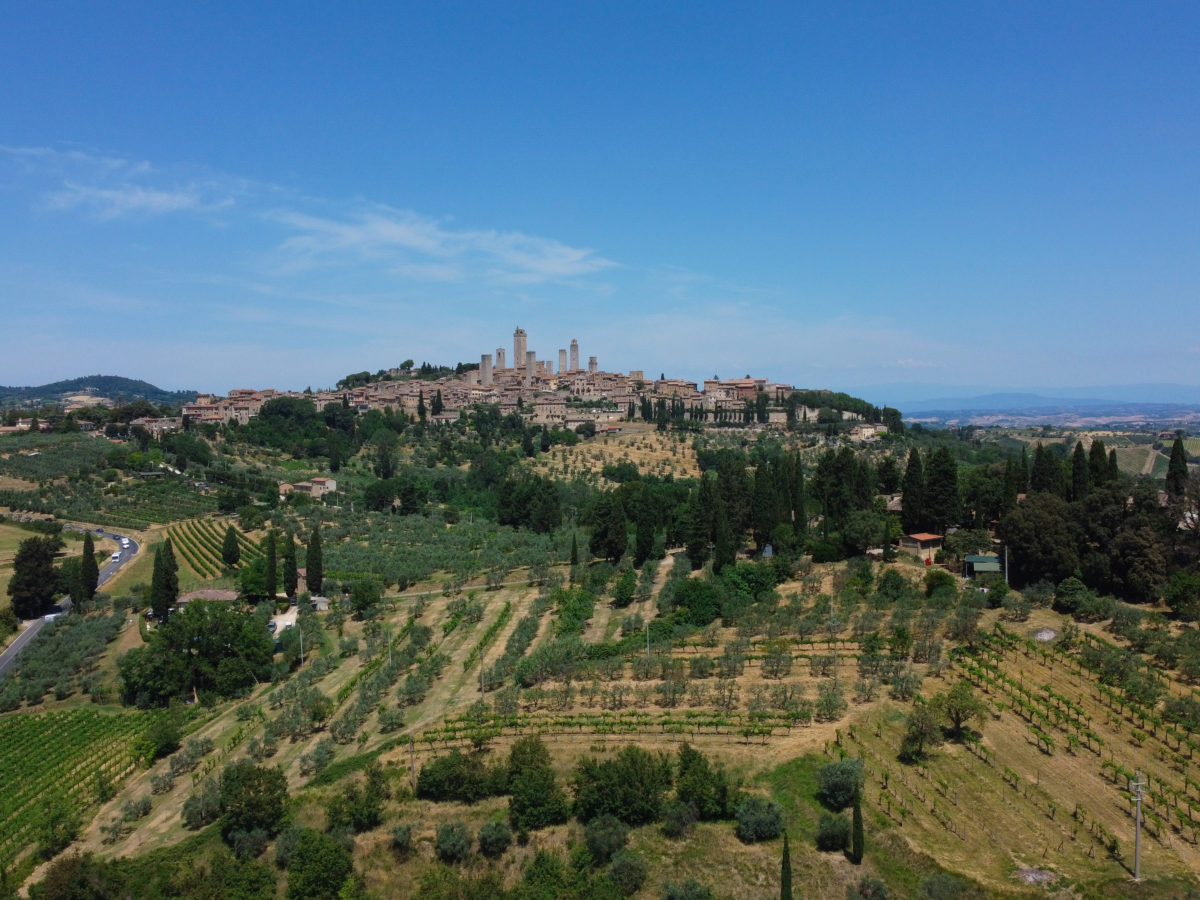 The history of Tuscany dates back to the Etruscan civilization, which flourished in the region between the 8th and 3rd centuries BC. During the Middle Ages, Tuscany became a center of art and culture, with cities like Florence and Siena producing some of the greatest works of art and architecture in the world. During the Renaissance, Tuscany continued to flourish, with artists like Leonardo da Vinci and Michelangelo creating some of their most famous works in the region.
---
---
Today, Tuscany is known for its stunning countryside, delicious cuisine, and world-class wines. Some of the key highlights of the region include:
Florence: The capital city of Tuscany, Florence is home to some of the world's most famous works of art and architecture. Visitors can explore the Uffizi Gallery, climb to the top of the Duomo for stunning views of the city, and wander through the charming streets of the Oltrarno neighbourhood. However, we would encourage you to stay in Tuscany to get a more 'authentic feel'.. see our picks below.
Siena: Another historic city in Tuscany, Siena is famous for its medieval architecture and lively Palio horse race. Visitors can stroll through the narrow streets of the city's historic center and visit the magnificent Siena Cathedral.
Chianti: Known for its world-class wine, the Chianti region of Tuscany is a must-visit for wine lovers. Visitors can tour local wineries, sample some of the region's famous wines, and enjoy the beautiful countryside.
San Gimignano: This small medieval town is known for its stunning skyline of medieval towers. Visitors can stroll through the town's narrow streets, visit the local museums and art galleries, and sample some of the region's delicious gelato.
Lucca: Another charming medieval town, Lucca is famous for its well-preserved city walls, historic towers, and beautiful churches. Visitors can take a bike ride or a leisurely walk on the city walls, visit the impressive Guinigi Tower, or relax in one of the town's many parks.
Monteriggioni: This small walled village is perched on a hill overlooking the Tuscan countryside. Visitors can wander through the town's medieval streets, visit the 13th-century castle, and enjoy breathtaking views of the surrounding hills.
Val d'Orcia: The Val d'Orcia is a picturesque valley in southern Tuscany that is known for its stunning landscapes, charming hilltop towns, and thermal baths. Visitors can take a scenic drive through the valley, stopping at towns like Pienza and Montalcino, which are famous for their delicious cheeses and wines. They can also visit the ancient Roman baths of Bagno Vignoni, soak in the hot springs at Bagni San Filippo, or simply take in the breathtaking views of the rolling hills and fields of sunflowers. The Val d'Orcia is a UNESCO World Heritage site and is considered one of the most beautiful landscapes in Italy, making it a must-visit for anyone traveling to Tuscany.
While it's certainly possible to visit Tuscany on a day trip from a bigger city like Florence or Rome, staying in a villa for a night or two offers a more immersive and relaxing experience. By staying in a villa, you can wake up to stunning views of the Tuscan countryside, savour a leisurely breakfast on a terrace overlooking the hills, and explore the region at your own pace.
Many villas in Tuscany are historic properties that have been carefully restored and furnished with antiques and traditional furnishings. They offer an authentic glimpse into the region's rich history and culture. Many villas also come with amenities like swimming pools, gardens, and outdoor dining areas, making them the perfect place to unwind after a day of sightseeing.
---
---
Overall, staying in a villa in Tuscany is a wonderful way to experience the beauty and charm of this stunning region. Whether you're interested in art, history, food, wine, or simply soaking up the scenery, Tuscany has something to offer for everyone. So why not book a stay in a villa and experience the magic of Tuscany for yourself?
Where should you stay in Tuscany?
There are so many incredible villa's in Tuscany, but here are a few of our favourite picks: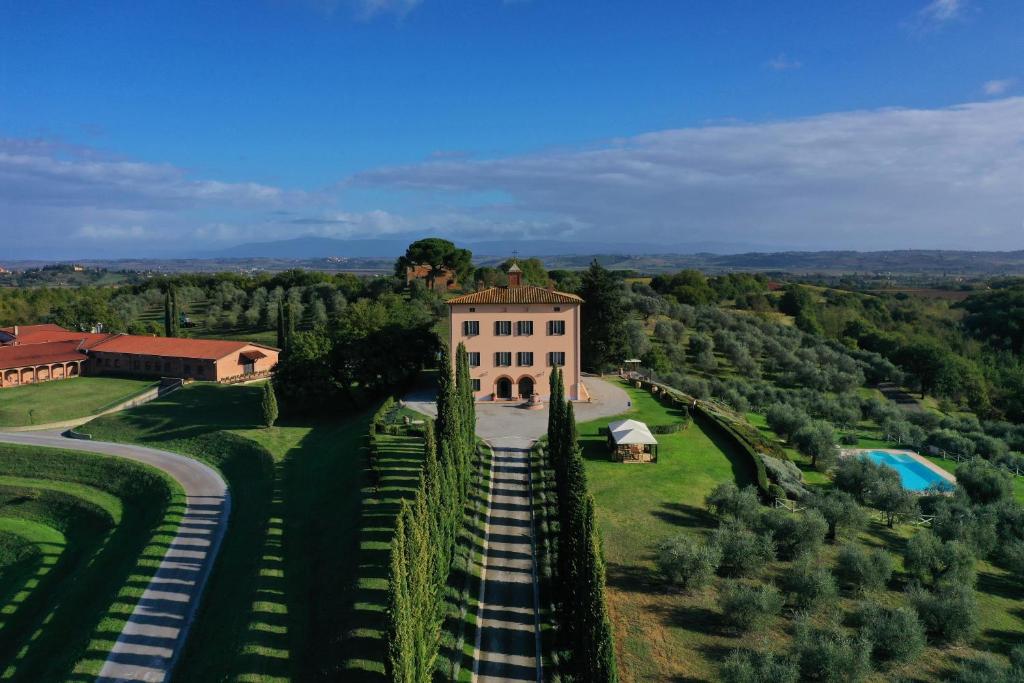 The Relais Villa Grazianella is a seriously impressive property located in the beautiful Tuscany countryside. The impressive driveway and beautiful views make this a wonderful option to stay. Take a look at Relais Villa Grazianella here!
Nestled in the picturesque wine region of Greve in Chianti, Borgo Del Cabreo provides an idyllic home base for exploring the neighboring towns. With its stunning surroundings, this property is truly a sight to behold. Discover the beauty of Borgo Del Cabreo for yourself – check it out here!
Toscana Resort Castelfalfi: With an impressive expanse of 2,700 acres, 7 top-notch restaurants, a 27 hole golf course, and breathtaking vistas, Toscana Resort Castelfalfi is truly exceptional. This luxurious resort is perfect for special occasions or simply indulging in a dream getaway. Immerse yourself in the opulence of Toscana Resort Castelfalfi – see it for yourself here!
Please be aware that this post includes affiliate links. By using these links to make purchases or bookings, you won't incur any additional costs, but we may receive a small commission from the sale. This commission goes towards supporting the maintenance and upkeep of the site. This allows us to continue providing helpful and informative content. Thank you for your support!