The south of France is a region filled with natural beauty, but perhaps none is as captivating as the lavender fields of Provence. Spread across the region's rolling hills and valleys, these fields burst into a sea of purple hues in the summer months, creating a breath-taking sight that attracts visitors from all over the world. If you're planning a trip to this picturesque region, here are some of the towns you should visit and the nearby areas you should explore.
The best time to visit the lavender fields of Provence is in late June through August, when the flowers are in full bloom. The fields typically reach their peak in early July, so plan your trip accordingly to experience the most vivid displays of lavender.
---
---
One of the most popular towns to visit for the lavender fields is Sault, located in the Vaucluse region. Sault is known for its stunning fields of purple and its charming medieval town centre, complete with cobblestone streets, ancient churches, and historic buildings. Another must-visit town is Valensole, located in the Alpes-de-Haute-Provence region. Valensole is a picturesque town surrounded by lavender fields and olive groves, with a historic town centre and scenic countryside views.
In addition to Sault and Valensole, there are several other towns in Provence that are worth exploring. Gordes, for example, is a beautiful hilltop village with stunning views of the surrounding countryside, while Roussillon is known for its striking red cliffs and ochre quarries. Bonnieux, a small village perched on a hill overlooking the Luberon valley, is another charming spot to explore. Read more about the beautiful town of Gordes here.
When you're done exploring the lavender fields and the towns of Provence, be sure to take some time to discover the nearby towns of the south of France. Nice, Cannes, and Saint-Tropez are all located within driving distance and offer beautiful beaches, fine dining, and a lively nightlife scene. Marseille, the largest city in the region, is also worth a visit, with its historic harbour, bustling markets, and impressive museums.
As you explore the lavender fields of Provence and the surrounding areas, take a moment to soak in the natural beauty of the region. From the vibrant colours of the lavender fields to the stunning vistas of the surrounding countryside, Provence is a feast for the senses and an unforgettable destination that will stay with you long after your trip is over.
---
---
Where should you stay in Provence?
Aim to stay in the Provence region, typically close to the Vaucluse region. This will enable you to get up early, beat the crowds, or visit at golden hour. Take a look at a few top accommodation picks below: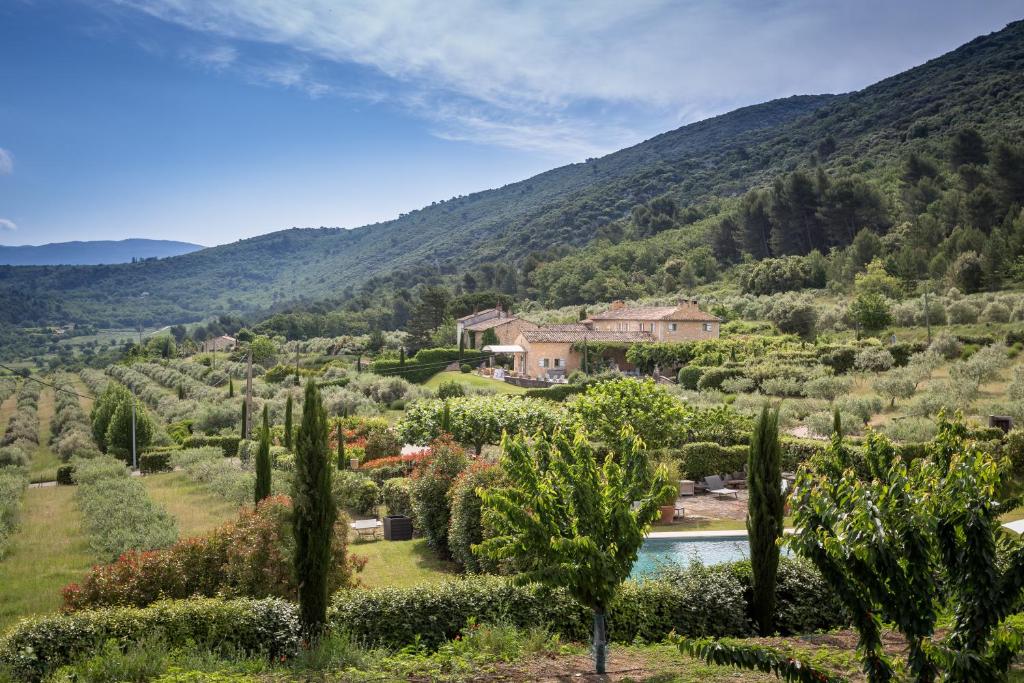 Stay in a French villa, La Ferme du Haut Trigaud. With stunning views, pool, great facilities and a central location, this is a great pick for your south of France stay. Check out La Ferme du Haut Trigaud here.
Le JAS DE MARIE: Located in a great spot and with wonderful views, this accommodation is a great pick. The pool, outdoor terrace and communal spaces have great views. Take a look here!
Stay in a log cabin overlooking the Lavender fields: If you're planning a trip to the famous lavender fields of Provence, be sure to visit during peak season (June-August) to see them in all their purple glory. While luxury options may be limited, check out the highly-rated and uniquely charming Aurel Inattendu cabin, boasting stunning views. Explore more about this hidden gem here.
Guesthouse with Lavender field views and a free hot tub? Sign us up! Take a look at this beautiful little guesthouse, La Lauren, here!
Stunning views in the south of France? The picture below highlights the incredible views. See Mas des Amis here!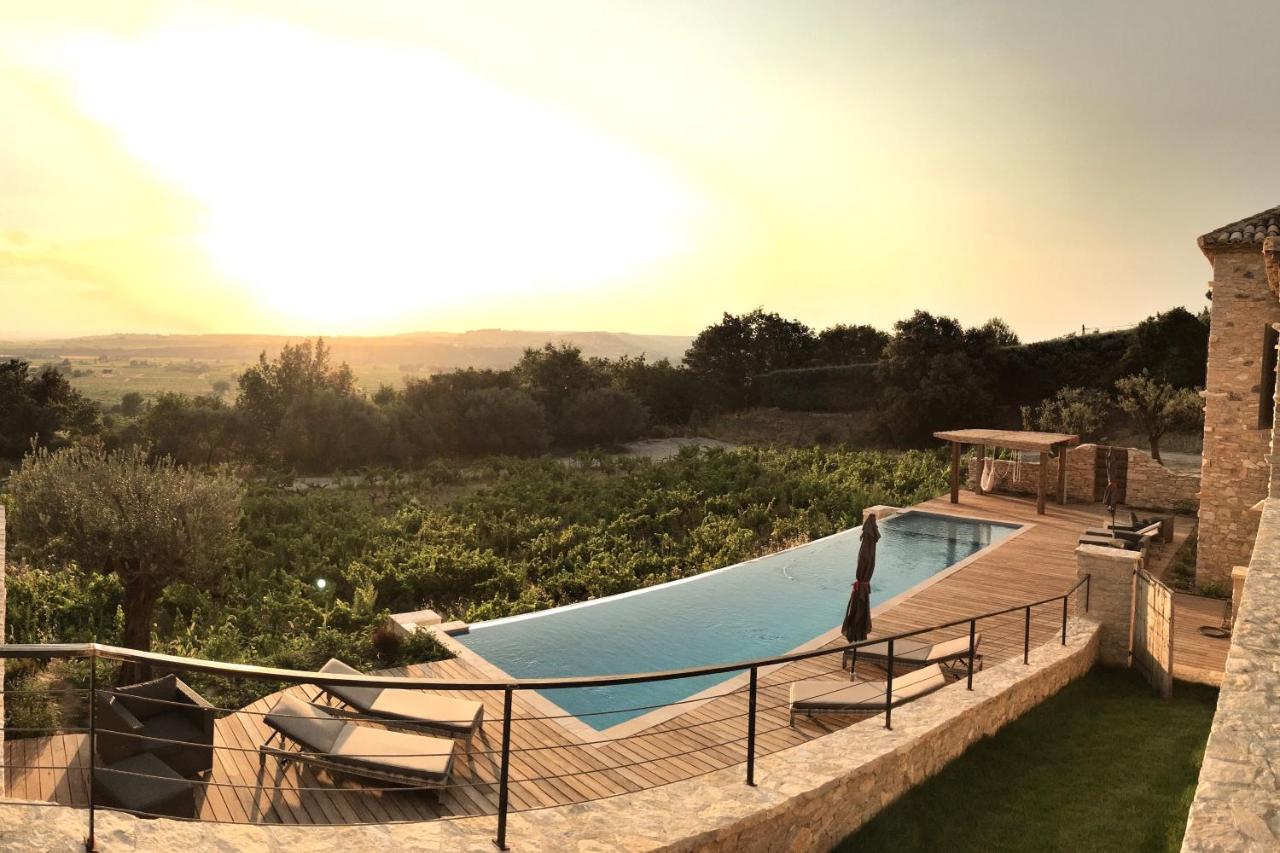 Please be aware that this post includes affiliate links. By using these links to make purchases or bookings, you won't incur any additional costs, but we may receive a small commission from the sale. This commission goes towards supporting the maintenance and upkeep of the site. This allows us to continue providing helpful and informative content. Thank you for your support!